In our blog, we publish articles on current topics in the field of law. Also here you can learn not only the most popular news, but also read the announcement of future publications.
Мальта страна больших возможностей и огромного потенциала. Это уникальное место и идеальный центр для управления бизнесом.
We compared SVF licenses in Singapore and MSB registration in Canada.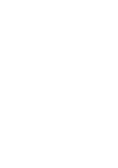 WE PROVIDE INNOVATIVE LEGAL SOLUTIONS
Our legal services are available to clients who are planning to conduct and develop their business in the European Union, UAE, UK, Malta, Turkey, Switzerland, Singapore.